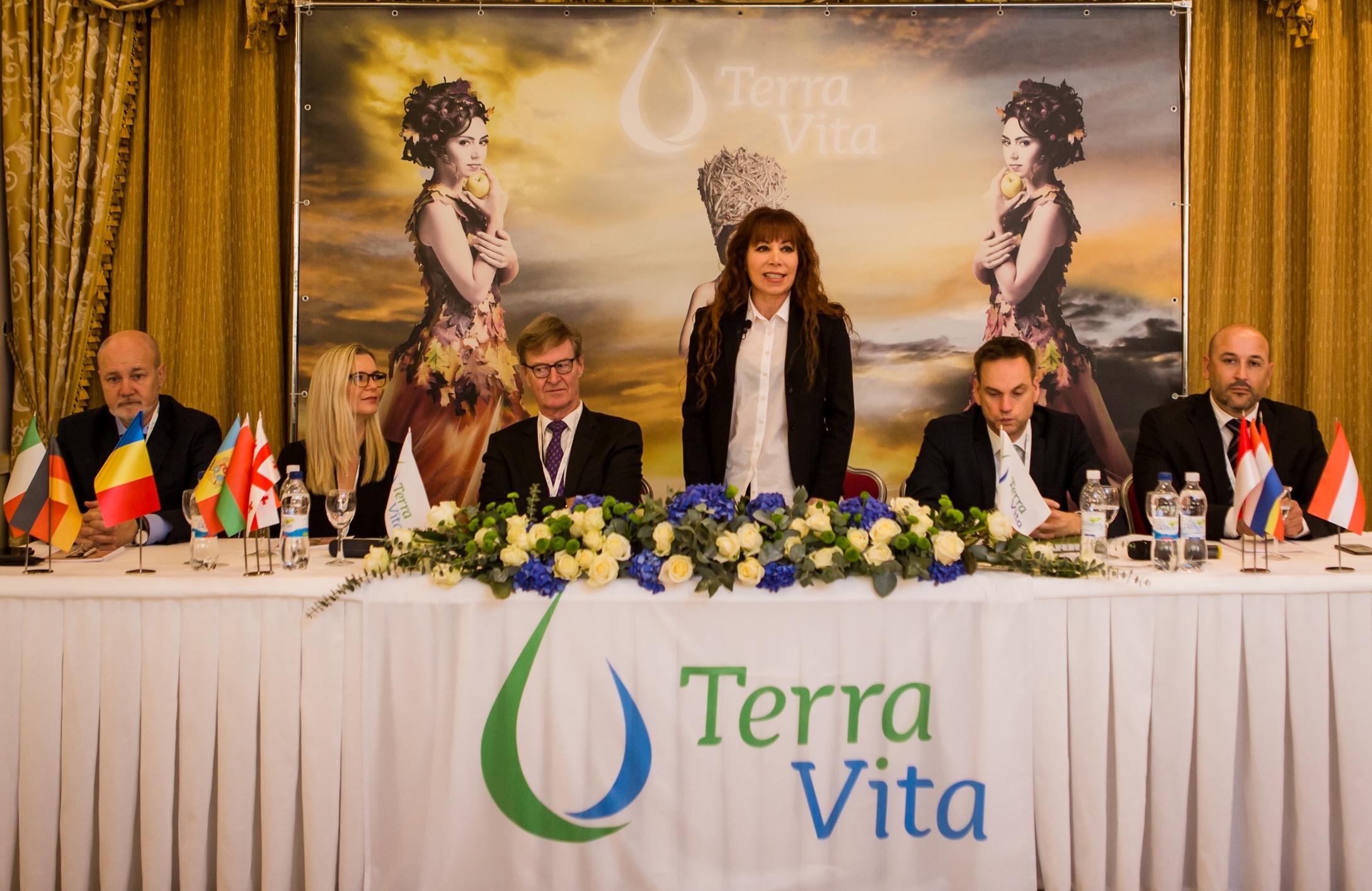 "TerraVita": We grow together!
14.12.2017
TerraVita held its 16th birthday traditionally among friends and partners, gathering them on November 23 in the "President-Hotel" at the annual international conference. This year it was called "The driving force of agrobusiness in Ukraine. Agrarian experience and high level of cooperation".
Indeed, for 16 years on the market, TerraVita has gained vast experience, became serious player in the agrarian business, built strong partnerships with leading global companies producing agricultural products. TerraVita has also established branched distribution network in Ukraine and abroad. Representatives of partners, which were present at the evening, shared with colleagues their latest RLS products, vision of the market development of plant protection products and fertilizers, as well as the agrarian market in general, plans for the future.
"I wholeheartedly congratulate you and thank you that you are with us on this wonderful day," said the General director of "TerraVita'" Karina Markarova. Today we are 16 years old. Every year on this day partners come from different parts of Ukraine, Moldova, Belarus. Today our colleagues, with whom we have been cooperating for many years now from Germany, Great Britain, Spain, South Africa, Belgium are present. It is definitely thanks to you that we are a successful company today. I am convinced that the proper conduct of a business is, first and foremost, a well-established relationship with partners and customers and the right choice of products that the market needs today. And of course, this is a team of professionals. devoted to their work, who can strategically think and work towards the result.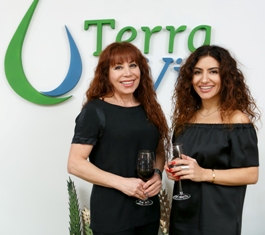 The management fo the company "TerraVita"
Karina and Milena Markarova
So, for 16 years on the Ukrainian market "TerraVita" company has all reasons to consider them successful. As Karina Markarova noted, today the company has more than 90 registered products in Ukraine and CIS countries, has its own production, branched distribution network in all regions of Ukraine, as well as in CIS. TerraVita registers the products needed in concrete regions, and opens the representative offices there. However, the company not only offers its products, but also provides post-sale support, regularly conducts seminars and Field days. Thanks to this approach of business, this year the TerraVita import level of plant protection products in Ukraine reached its highest level for 16 years.
"In future, we strive to be a big player in the market of plant protection thanks to the development of different areas of work: new formulations, partnership with well-known manufacturers and active participation in innovative projects, development of strategic alliances with a consolidated network of professional distributors," noted Karina Markarova. Next year the main goal is the creation of the company "Fader Alliance Ukraine" and the beginning of it's first sales on the Ukrainian market.
Karsten Fischer, representative of German company "Stefes GmbH", informed that "Stefes Gmbh" and "Fader Alliance" LTD combined their efforts for purchasing a factory for the production of a wide range of plant protection products.
The novelties of the Indian company " Gharda Chemicals Limited " were described by its representative Dr. Georges Neumann. In particular, the company's line of insecticides has been increased by several effective products: pyrethroid insecticide "Bestseller Turbo 200, SC", the insecticide of contact-ingestion action "Terrachlor 480, EC" and the new generation product "Superkill Forte 550, EC", which acts at low and high temperatures.
The Spanish company "Sustainable Agro Solutions S.A.S", an old partner of "TerraVita", offers the Ukrainian market a number of microfertilizers for foliar application under the brand "CODA". These are products with high zinc content "CODA Zn-L, SL", phosphorus ''CODA Fol, SL", boron "CODA Bor, SL", complex of amino acids, enhanced by micro and macro elements: "CODA Complex, SL". Microfertilizers with high levels of boron, molybdenum and amino acids "Codamin B-Mo, SL", a seed treatment product "Tripton TC" and a pH regulator "Tamponic" will go on sale soon. According to Francesc Prats, a representative of the company "Sustainable Agro Solutions S.A.S", all these products are aimed to bring the crop out of stress and get the best crop yield.
The growth regulator "Kelpak, SL" on the basis of natural growth hormone, produced by the company "Kelp Products Internationa" Ltd (South Africa), is made from seaweed Ecklonia maxima. It gives a powerful impetus to the growth of the root system of the plant, stimulates the growth of microorganisms in the soil. According to the representative of the company, Janine Dahms, the studies have shown that the seed treatment by "Kelpak, SL", gives on the leaf a stable increase in yields by 8-18.5%.
Vladimir Kuzmich, a representative of Belarusian company "Agrosemprodukt" DLC, told about the modern microfertilizer ''Solu B, SL'' by the joint Belarusian-Polish production. This microfertilizer has high concentration of boron. The product is used for foliar application. Vladimir Kuzmich also announced the appearance on the market of a new humic product "Fitogum", made from high-quality fen peat.
Maxim Markarov, commercial director of "TerraVita", focused on the benefits of Sibus: microfertilizers from TerraVita's portfolio. "Sibus Gold, MG", "Sibus Max, MG", "Sibus Pro, MG», "Sibus Turbo, MG" are easily dissolve, increase plant resistance to unfavorable factors and contribute to increasing yields.
In addition, in 2018 following new products will appear in the portfolio of the company: post-emergence herbicide against dicotyledonous weeds "Binorex 375, SL", composite insecticide "Kassent 400, SC", insectoacaricide "Superkill Forte 550, EC", composite fungicides "Stayer 500, EC" and "Triafer T 300, SC».
The conference was completed with rewarding of the partners and best distributors of the company. In particular, the awards were received by the following companies: SPE "Firm ''Eridon'', ''Torgoviy Dom "Nasinnya" LTD, "Agrozahist Donbas" LTD, "Spectr-Agro'' LTD, ''Sufflet Agro Ukraine'' LTD, ''Ukrainian agro-chemical company'' LLC and others.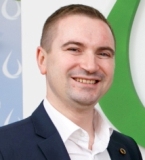 Nikolai Oborochanu
Nikolai Oborochanu, "Agarista Agricola" SRL (Moldova)
This conference is very important to all participants. It is the evidence of the fact that we appreciate cooperation and trust to "TerraVita". We are pleased with our cooperation. We have been working together for almost 7 years and during this time we never doubted about your professionalism. Therefore, I wish you prosperity and further mutually beneficial cooperation.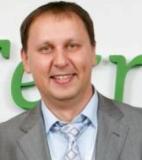 Alexey Gorsha
Alexey Gorsha, "Imexagro" SRL (Moldova)
We can easily promote TerraVita's products on the Moldovan market, as they are one of the best. The company is a reliable partner. This year the herbicide "Teson 417, SE" has approved itself very well – it is a novelty product on the Moldovan market. The herbicide "Baccard 125, EC" has already won its place on our market. Our agricultural producers need it, as well as a product for seed treatment "Passad 190, FS", which appeared recently. I would like once again to thank the company for the reliability and in-depth study of our market, the ability to react quickly to its changes.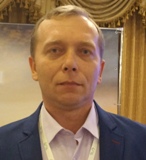 Nikolay Glushko
Nikolay Glushko, Commercial Director of "Spectr–Agro" LLC
We have been cooperating for 5 years with the company "TerraVita". It is a reliable partner and our cooperation grows in geometric progression. Offers are rising, and we are ready to increase the share of TerraVita's products in our portfolio. In this way, we are also growing together with them. This year, our sales volumes of TerraVita products have increased by 40%, therefore we are pleased with the cooperation. We are particularly interested in soil herbicides, fungicides : they are in demand in the regions, where our representative offices are.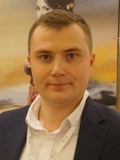 Oleksandr Lebeda
Oleksandr Lebeda, Department of plant protection products SPE ''Firm ''Eridon''
For 10 years of cooperation with "TerraVita" we have developed business partnership relations. Our business is beneficial for both companies, therefore the dynamics of sales is constantly increasing. The products of the company always are in demand, because they are of a high quality, which is an important factor in the choice of plant protection products and fertilizers. We exclusively represent Ukraine's product "Kelpak, SL", which was presented today at the conference. Soon our portfolio will have five new products from "TerraVita". So in the future, we plan to grow together.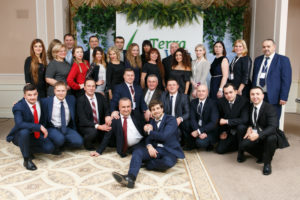 The team of the company "TerraVita"